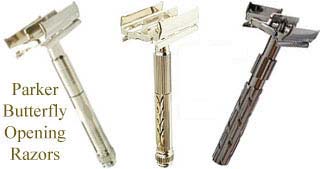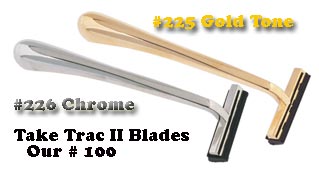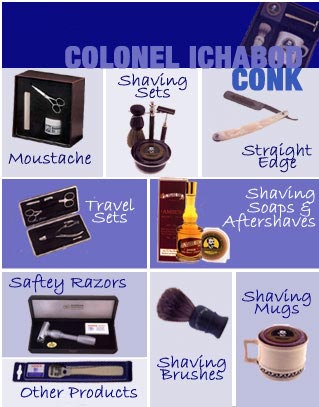 FREE SHIPPING ON ORDERS OVER $50.00 SHIPPED IN THE USA
SHAVING RAZOR SETS - Great Gifts
Butterfly Opening Safety Razor Best Value Gift Offer - Shaving Mug, 2 soaps Badger shaving brush and your choice of 3 Parker safety shaving Razors.
Price: $70.97 Sale Price: $59.97

Subscribe to our new product notifications to receive emails when new products are released. Your email is not shared with anyone else.
Secure on-line ordering
Browse By Category
Shaving Razor Gift Sets

Moustache & Personal Care Products

Corn and Callous Removers

Safety Razors & Accessories

Shaving Brushes

Shaving Mugs

Shaving Soaps

Straight Edge Razors & Accessories

Travel Products
Shavings Razors that take the Gillette Trac II blades or Our # 100 double trac blade.